"In the country of Taboulé " : Palm-trees ...
and Camels from the Desert ! ...
- 500 g [1 lb] Palestine maftoul couscous
- 25 cl [9 fl oz] Laos orange-juice
- 75 g [3 oz] South African sultanas
- Palestine olive-oil
- 1 cucumber
- 1 (sweet) red pepper
- 1 green pepper
- 4 tomatoes
- 3 lemon juice
- 1 pinch of salt
- a few fresh mint leaves
This RECIPE is from ARTISANS DU MONDE whose main role is to promote FAIR TRADE.
IF you can work out a FAIR RECIPE, it's better! Ingredients will come from Palestine, Laos, and South Africa …
Or from other developing countries that export these ingredients via the Fair Trade network; poor-country farmers will make more money…
And, if you can't work out a FAIR RECIPE : Spanish, French, Italian olive-oil… Spanish orange-juice and sultanas… will help you prepare a Good "Taboulé" as well !!!
1. Soak sultanas in orange-juice.
2. Pour couscous into salad-dish, spread lemon-juice all over, add salt pinch and mix (it's the lemon-juice that swells couscous semolina…)
Add sultanas and mix again.
3. Sweeten orange-juice using sugar when too acid and pour it into salad-dish.
4. Wash and chop vegetables into very small cubes (0.5 cm side = 0.2 in.) and add to salad-dish.
Stir well, add olive-oil and let it settle. Refresh in fridge.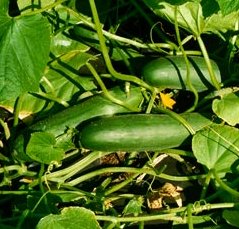 5. One hour before meal, add a few mint-leaves previously washed and finely chopped, to spread taste throughout taboulé.
Season (as per taste) and… savor fresh !
6) VERY WELL !!! ... NICE !!! ...
VERY WELL !!!
In a few minutes' Cuisine… You've prepared a starter…
Fresh, Nice and Delicious !!!
And now : "Meal's reeeady !!! ..."
ENJOY YOUR MEAL , TO EVERYBODY !!! .... ToniMi ...
---

Jeumeu provides you with professional translations
This recipe was translated from French to English by JEUMEU.
JEUMEU provides you with professional translations, indifferently from French to English and vice-versa. From recipes to industry texts, through bodybuilding stuffs and/or training/industrial devices…
Contact JOE, Project Manager , and order your translation or take the opportunity of a short FREE TRANSLATION TEST Best regards, Joe...
Tradicional, tradition : Receptes - Recetas - Recettes - Recipes
PAËLLA Mixta Carne, Mariscos - Mixte Viande, Fruits de Mer
TABULÉ, TABOULÉ Oriental vegetariano, végétarien, vegetarian
FIDEUÁ La filla de la Paëlla, la hija de la Paëlla, la fille de la Paëlla
ARROS AL FORN - Arroz al Horno - Riz au Four A comer, à table !
ARROS CALDOS - Arroz, Nabos - Riz, Navets

101%

vitaminas, vitamines !
TOMACA amb CEBA - Purée de Tomate Fino y saludable, Finesse & Santé
PUCHERO, Olla - Cocido - Pot au Feu : 1 plato Europeo, 1 plat Européen
FONDUE SAVOYARDE - Saboyarda 3 Formatges - Saboyana 3 Quesos
ARROS SEQUET - Arroz, Cebolla, Chorizo - Riz , Oigons, Chorizo
PANAETES, EMPANADAS Huevo, Atún, RISSOLES aux Oeufs et au Thon
POTATGE amb Bledes - Potage, Acelgas, Huevos- Potage, Blettes, Oeufs
ESPAGUETIS del Poblet
CUSCÚS del Poblet :

Paregut a la Cuina Valenciana, Catalana o Balear
Bon Profit a Tots ! Buén Provecho a Todos, Bon appétit à Tous ! ... ToniMi
---